GPS satellite collars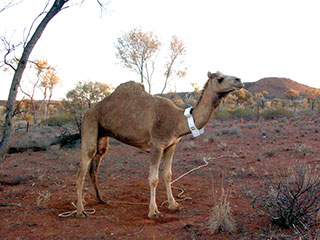 GPS satellite collar suitable for large mammals.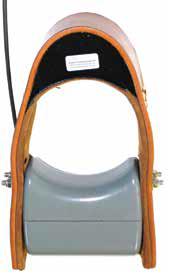 GPS satellite collar suitable for goats, deer and dogs.
We manufacture GPS satellite collars suitable for wild animals, pests and stock. These collars operate by sending GPS data to a communications satellite and back to our central database via the global iridium network.
There are a wide variety of applications for this technology. In Australia, they are commonly used in 'Judas' control programs for pests such as feral camels, deer and goats.
Whilst collar components are selected with the animal's comfort as a priority, our collars are robust, built to withstand high impact environments and are made from either epoxy encapsulated acrylic or high temperature molecular bonded polyurethane. Each collar is fitted with a counter-weight to minimise the effect of pivoting around animals' necks, which affects its ability to transmit, and an inversion switch to protect battery life. The collars also have a back-up VHF beacon pulse transmitter for close-range tracking.
Our leading edge technology includes ultra-low power consumption for collecting and transmitting location data, which helps maximise battery life. We also provide the option of storing up to 24 positions, to be sent as a batch in a single transmission to further prolong battery life. See our products and services PDF for more information on battery life. Based on our experience in animal tracking, we understand the requirement to vary the frequency and interval between location fixes. Our GPS satellite collar range gives the user the flexibility tto change transmission settings via a secure personal login on the Animal Tracking website. Our web interface has fully customisable data fields, which allows the user to map animal positions and movements as well as output statistics in a variety of formats.
See our products and services PDF for more information on this product.